SKYPAQ / ZUDY FOR AVIATION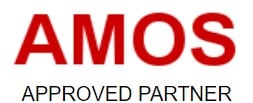 Rapidly build and adapt for better results
Working with global enterprises since our beginning, Skypaq focussed on ensuring extreme flexibility while meeting the stringent security requirements in this highly regulated world. This is achieved using Skypaq's secure data platform and our application development platform Vinyl, created by our partners, Zudy
Aviation companies require expert knowledge in a broad range of solutions including best practises in compliance and security.
Skypaq provides the underlying data platform to enable all types of data within an enterprise to be stored and analysed ​working with our partners Blacknight.
We provide secure 24/7 data hosting – Talk to a person, not a machine.
DATA INTEGRATION EXAMPLE - Preventative Maintenance
"The potential of synchronizing maintenance data with actual sensor data is for sure a key element supporting the development of PdM analytics and pattern recognition models. The fact that the Skypaq Data Hub is already synchronized with one of the leading airline ERP tools is a big plus in terms of electronic availability"
SR Technics​
Vinyl
Vinyl, our low-code/no-code development platform, in association with Skypaq experts, has profound business knowledge built-in enabling you to create end-to-end enterprise grade applications with sophisticated logic, workflows, security and integrations to any and all of your systems in weeks, not months/years. Increase your competitive advantage in the fast-changing industrial landscape using this evolutionary platform.
Are you an AMOS (Swiss Aviation Software Customer) or use ACARS?
Contact Skypaq directly to learn how to easily integrate with AMOS and ACARS.
Why Zudy-Vinyl?
When it comes to digital transformations, we know speed, ease of use and meaningful customer engagement are essential to your success. Vinyl improves application development time to value by 80%, getting your solutions to market faster with tremendous cost savings.
KEY FEATURES
1. INNOVATIVE AEROSPACE FEATURES
2. FULL DATA INTEGRATION SUPPORT
3. INDUSTRY-SPECIFIC PRE-BUILT CONNECTORS
4. APPLICATION ACCELERATORS & DATA MODEL BEST PRACTICES
5. DECADES OF RELEVANT INDUSTRY EXPERIENCE
6. IN-DEPTH INDUSTRY STRATEGY TO TACKLE BUSINESS CHALLENGES